Welcome, Visitors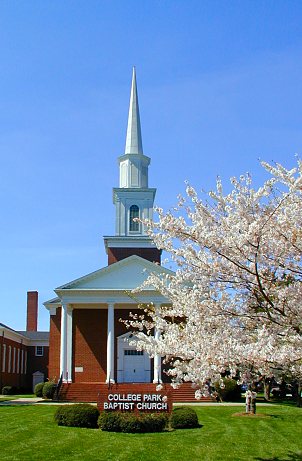 College Park welcomes you to join us in worship and fellowship.
Principal services at a glance:
Sunday
Re:Creation: 9:00 a.m.
Sunday School: 9:45 a.m.
Blended Worship: 11:00 a.m.
Wednesday Family Night
Supper (on school days): 6:00 - 6:30. College students and first time visitors eat for free!
Prayer meeting: 6:45 - 7:30.
---