1996 News Archive
This is an archive of a few news items from the College Park Baptist Church home page from 1996. Current news items are on our home page. News items from other years are in our News Archive. You may also wish to visit the New Members page or our archive our the Highlights Newsletter.
(This archive is rather sketchy. In our first year on the web, we were not as careful about archiving news for the future. Sorry!)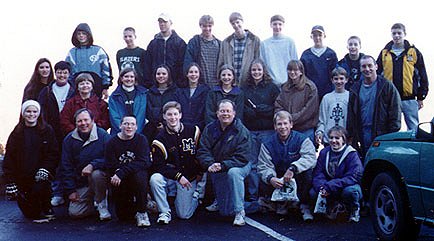 The youth take a short trip to Chimney Rock during a break from the 1996 Fall Retreat of the Pilot Mountain Baptist Association.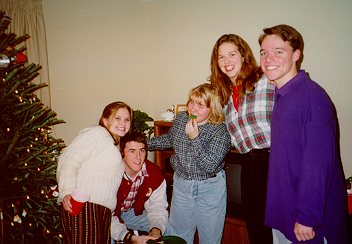 College Christmas party at the Chinlunds.
---
News Archive, 1996 - present
College Park Baptist Church