Bread of Life
Worship Service, August 6, 2006
Today we thanked Lizze Boyles and David John Hailey for the dedication and service as summer ministry interns.

Today's sermon by Rev. Smith is entitled Bread of Life .

Click here for the bulletin of today's service.
To listen to today's service, click on one of the following:
Podcasts of our Services
We are now podcasting our worship services. For instructions on how to get our podcasts, click here.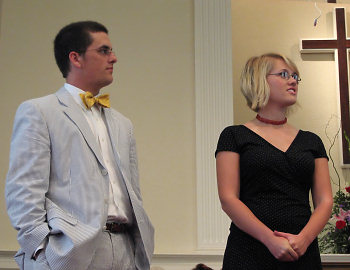 ---