The Second Sunday of Lent: Abram Renamed
Baptism and Worship service
March 7 , 2004
Coaches of the church's basketball teams were thanked for their service this morning: Bill Hinson, Roger Jones, Charlie Jones, Gary Elkins, Ken Finch, Karen Lefler, Jason Cogdill, Mitch Edmonds, Debbie Patterson, and Terry Goodman.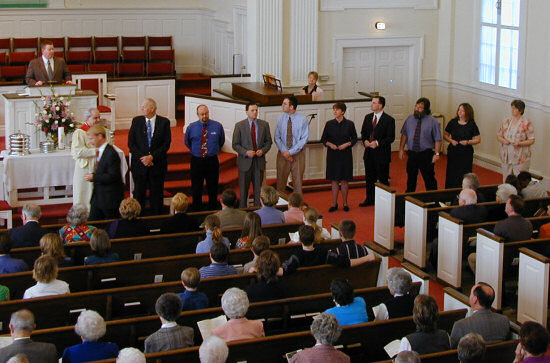 The Junior Co-ed Team received the league award for being the "Most Christ-like" team.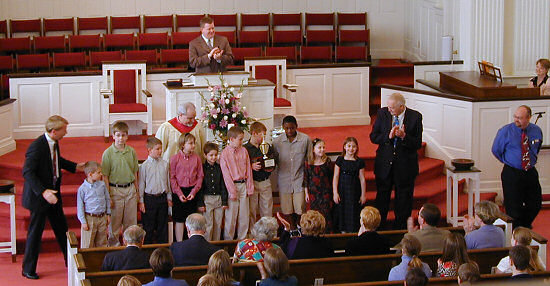 Clara Edmonds announced the beginning of the North American Missions Emphasis.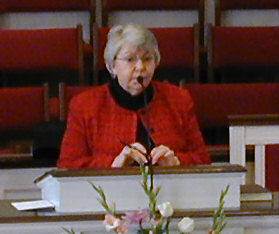 Today we celebrated the baptism of Marcus Crotts.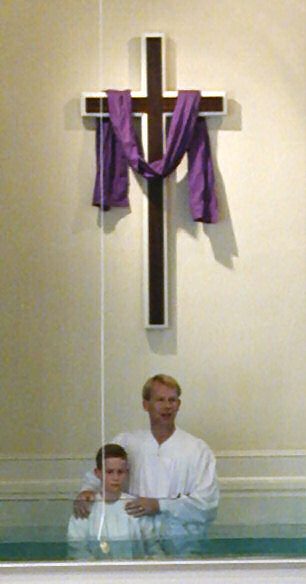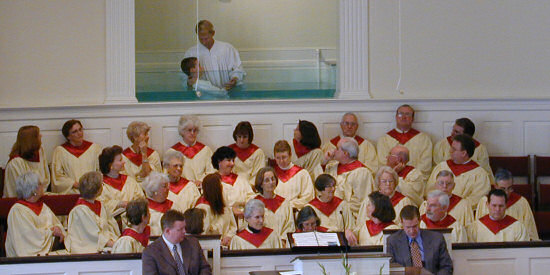 The Charleston Mission Team was commissioned for its upcoming house building and restoration trip. This is an annual mission of our college class. Team members include Katie Chinlund, Katie Woodlief, Patrick Crist, Steven Overby, Leigh Cohen, Skip & Cathy Chinlund, Russell & Sarah Talley, Robert Huff, Jeff Allen, and Ramon Smith.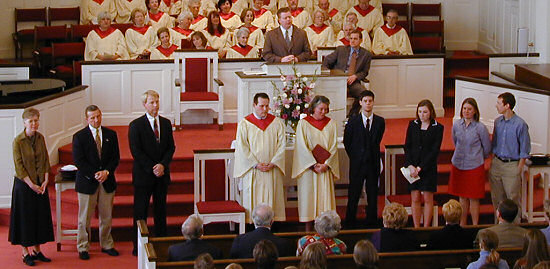 To listen to today's service, click the following:
If you have trouble listening to the above, click here for RealOne Player instructions.