A Kingdom of Priests
Worship service
March 13, 2004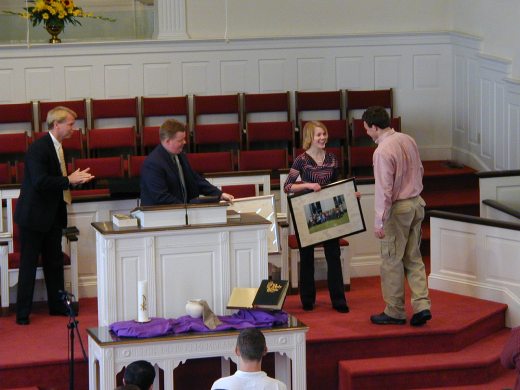 Today the youth presented Matt Wilson a group photo in appreciation of his work with them. Jeff Allen also presented Ramon a t-shirt from fall retreat signed by the youth.
Click here for photos of today's service.
To listen to today's service, click the following:
If you have trouble listening to the above, click here for RealOne Player instructions.