Graduate Sunday
May16 , 2004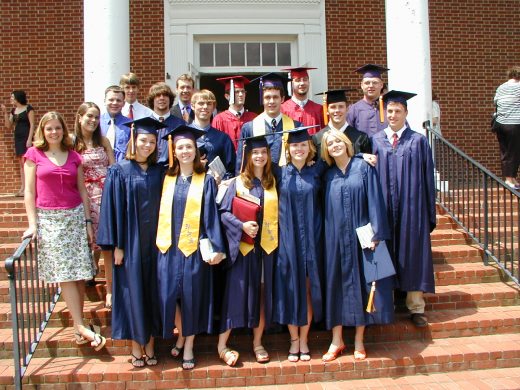 Today we celebrated the graduation of students of our chuch.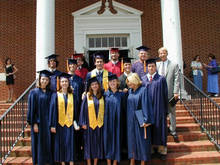 Graduating from high school:
Elizabeth Boyles
Stephanie Burns
Julia Cook
Heather Corn
Matthews Duncan
Brian Edmonds
Brendan Elkins
Norman (Trey) Godwin
Nicholas Johnson
Scott Kinser
Nathan Morgan
Donald Page
Sara Patterson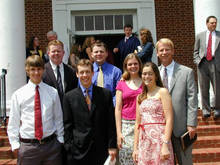 Graduating from college or divinity school:
Meredith Johnson
Mark Matthews
Marissa Morgan
Steven Overbee
Curtis Rawls
Ashley Rose
Seth Smith
John Snipes
Click here for photos of today's service.
To listen to today's service, click on any of the following:
If you have trouble listening to the above, click here for RealOne Player instructions.
To see related scripture and classic commentaries online, click here.