2000 News Archive
This is an archive of news items that appeared on the College Park Baptist Church home page in 2000. Most of these are photo galleries of events sponsored by College Park Baptist Church. Current news items are on our home page. You may also wish to visit the New Members page.
December 2000

Christmas eve candlelight service
November 2000
October 2000

Commissioning Honduras mission team
August, 2000
July, 2000

Inmates of Forsyth Advancement Center help build homes
June, 2000
May, 2000

Spring Variety Show and Fall Retreat Remembrance
April, 2000
January 2000
Winter 1999-2000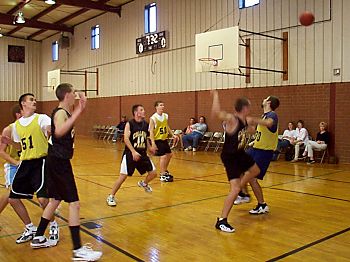 Youth basketball photos from 1999-2000.
---
College Park Baptist Church